Two Charged with Armed Robbery of Car Club USA, Attempted Felony Murder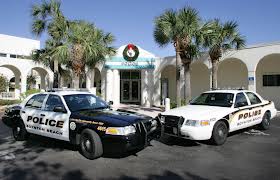 Two men were arrested as a result of an armed robbery that took place Tuesday in Hollywood.
The two men, Kenrick Long and Joseph Johnson, allegedly entered Car Club USA on Funston Street, pointed a gun at the owner, stole money, and shot him in the leg. The two then fled the scene in a black Jetta driven by a woman who turned out to be Long's sister. Shortly after, a deputy from the Sheriff's office found and arrested the suspects in Lauderdale Lakes. The victim was transported to Memorial Regional Hospital and is currently in critical condition.
According to Long's sister, who has not been charged, she picked up her brother and Johnson and parked across the street from Car Club USA. After they spotted the victim, they followed him into the store where Long's sister claims to have seen Johnson point the gun at the victim, heard the shot, then saw him run out of the business. She further claims that Johnson stated he shot the victim because he "had to show him."
Long and Johnson have been charged with armed robbery and attempted felony murder. In Florida, attempted felony murder is a first degree crime, the most serious in the state. It requires that a person commit or attempt to commit any felony, and if you commit, support, encourage or aid an intentional act that is not an essential element of the felony, but could cause the death of another person, even if that particular person does not actually die as a result of that intentional act. A convcition for a first degree crime in Florida can be punishable by life in prison.
For more information on this case, please read the following article: "Two men arrested in Hollywood armed robbery; victim remains in serious condition."