Two Arrested, Charged with Manslaughter for Miramar Stabbing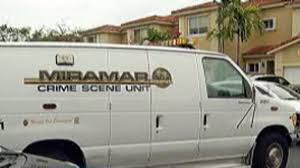 Two men have been arrested in connection to a stabbing that took place in April.
The incident took place at a Miramar stop sign after the victim, Fakhradeen Muhammad Knight, and his girlfriend, Wendy Gembolis left a party nearby. When they approached a stop sign, Knight honked at the car in front of him, an Impala, presumably to signal the driver to move. Knight then got out of his car and approached the Impala. According to Knight's girlfriend, he attempted to give a handshake to one of the men who allegedly proceeded to punch him instead. After seeing this, Gembolis attempted to pull Knight away  from the situation and told the driver to take the knife away from the other man, which he did. The other suspect regained control of the knife however and allegedly stabbed Knight five times before he got back to his car.
Initially, the suspects were both charged with murder as a result of the incident. These charges, however, have recently been downgraded to manslaughter with a weapon. In Florida, manslaughter with a weapon is a first degree felony. As such, a conviction can result in up to 30 years in prison. The defense attorneys in this case, however, are claiming their clients acted in self defense because Knight intended to do them harm. If the prosecution thinks they might not get a conviction, it is possible that both sides may come to plea agreement.
For more information on this case. please access the following article: "Two arrested in man's stabbing death on Miramar roadway."