Suspect Foiled in Robbery Attempt at Shell Gas Station in Hollywood, Florida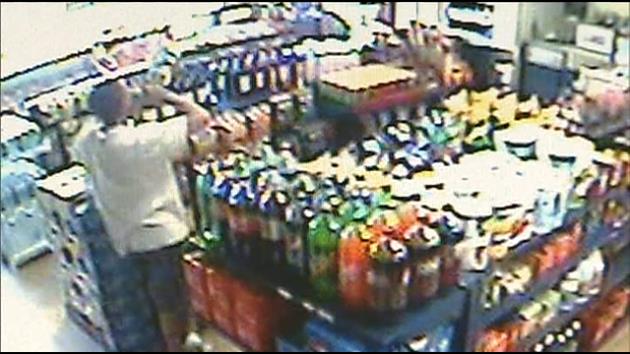 Hollywood Florida police arrested a man who allegedly tried, and failed, to commit a robbery a local gas station.
According to authorities, the 36-year-old suspect entered the Shell station located on the 2600 block of Hollywood Boulevard in Hollywood, FL. Once the suspect was inside the store, he approached the counter and threatened the clerk with an object hidden under his shirt
The robbery attempt, which has been described as "comical," was foiled when the store clerk realized that the suspect was armed with a cell phone, not a gun.
When the clerk informed the suspect that he would not be handing over any cash, the suspect ran behind the counter and allegedly tried to remove money from the register. However, the suspect was unable to get the cash register open.
The clerk then yelled for help and armed himself with a golf club. The clerk used the golf club to beat the suspect, causing significant injuries. According to officials, the suspect suffered a busted arm and later had to get six stitches.
The suspect reportedly attempted to get out of the store, but his exit was blocked by a passerby who heard the commotion and held the door shut.
Remarkably, the suspect reportedly grabbed a can of Heineken beer from a fridge and decided to drink the beer while he waited for police to arrive. Hollywood police showed up at the gas station a short time later and placed the suspect under arrest.
The clerk later told police that he was "a bit scared" during the robbery but did what he had to do to stop the theft.
The suspect is likely to be charged with robbery. After being arrested and processed, the suspect was taken to the county jail and held without bond.
For more information about this case, view the WSVN.com article entitled "Tables Turned on Robber's Failed Attempt at Hollywood Station."