Six Galleria Mall Apple Employees Charged with Organized Dealing in Stolen Property and Grand Theft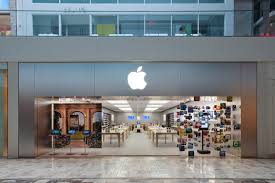 Six employees from the Apple Store in the Galleria Mall have been accused of trying to defraud the company.
The investigation into these employees began earlier this year when a loss prevention manager warned police about them. It was discovered that the defendants would have thieves come into the store with stolen phones and switch them out for new iphones. Also crucial to this scheme was a Best Buy employee who provided serial numbers to the apple employees that they would give to the new phones. All together, it is estimated that the employees defrauded the store of about 600 iphones equating to around a half million dollars. Police are still searching for several others suspected to be involved with the scheme.
All of the employees arrested have been charged with obtaining property over $50,000 by fraud, grand theft, and organized dealing in stolen property. Dealing in stolen property is usually charged as a second degree crime in Florida. However, if you organize the theft before stealing the property, as it appears was done in this case, the charge becomes organized dealing in stolen property and you will be charged in the first degree. A conviction for this crime can result in a prison sentence of up to 30 years. Further, the employees have also likely been charged with grand theft in the second degree since the value of the phones stolen is $50,000. A conviction of this can result in 15 years being added to the prison term if they are sentenced consecutively.
For more information on this access the following article: "Six Apple store employees charged in iPhone theft ring."