Fort Lauderdale FL Traffic Offenses Attorney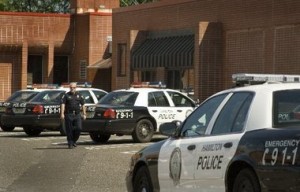 No one knows traffic offenses better than a former police officer who used to serve as a traffic cop for the State. Attorney Jay Arnesen is a retired police officer who now dedicates his life to defending citizens charged with criminal, traffic, and DUI offenses, including speeding, reckless driving, and leaving the scene of an accident. In fact, Mr. Arnesen has advanced training as a police officer with regards to radar detection, field sobriety testing, and breath test operation. Now, let him use that training and experience to best defend you in court. Contact our Fort Lauderdale or Boca Raton offices anytime at 754-581-8782 for a free initial consultation.
"As a retired police officer, I was on the street as a traffic cop for years. Now, let me use that same training and experience to fight your tickets in court." Jay Arnesen, Retired Police Officer, Criminal Defense Attorney
 Traffic Offenses We Handle in Court
Some of the traffic offenses we typically handle include:
Speeding
Reckless Driving
Leaving the Scene of an Accident
Driving with a Suspended License
Eluding Police
Careless Driving
Tail-gating
Stop sign violations
Red light violations
Contact Former Traffic Cop Jay Arnesen for Immediate Assistance – Attorney with Offices in Fort Lauderdale, FL
If you or a loved one needs assistance with a traffic matter in Broward County, contact our Fort Lauderdale office anytime at 754-581-8782 for a free consultation.