Broward County FL Theft and Fraud Lawyers
Attorney with Offices in Fort Lauderdale, Florida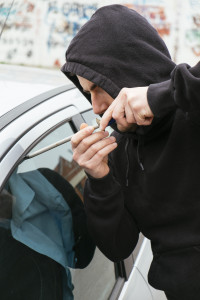 Jay Arnesen is a retired police officer who now devotes his time to defending citizens charged with criminal offenses, including robbery, burglary, and credit card fraud in Pompano Beach, Sunrise, and Miramar. In fact, Mr. Arnesen trained alongside FBI, DEA, NYPD, and US Customs as a police officer. He now uses that training and experience to represent his clients in court. With offices conveniently located in Fort Lauderdale and Boca Raton, Mr. Arnesen appears in courtrooms throughout South Florida on a daily basis. Contact our offices anytime at 754-581-8782 for a free initial consultation.
"As a retired police officer, I was trained by the State to prosecute criminal cases and I did so for years. Now, let me use that same training and experience to fight your charges in court." Jay Arnesen, Retired Police Officer, Criminal Defense Attorney
Theft and Fraud Offenses: Former Police Officer Now Fighting for You
Some of the theft and fraud offenses our criminal defense lawyers typically handle include:
Forgery
Prescription Fraud
Petit Theft
Grand Theft
Carjacking
Theft of Services
Contact Broward County FL Theft Defense Attorney Jay Arnesen for Help
If you or a loved one has been charged with a theft or fraud offense in Broward County, contact Jay Arnesen at 754-581-8782 for immediate assistance.