Broward County FL Juvenile Crimes Lawyer
Attorney with Offices in Fort Lauderdale, Florida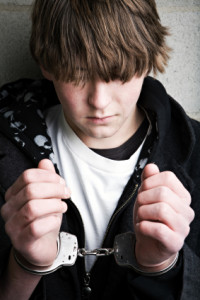 Attorney Jay Arnesen is a retired police officer who now devotes his life to defending citizens charged with criminal and DUI offenses, including marijuana possession, burglary, and eluding police in Pompano Beach, Hollywood, and Sunrise. WIth offices conveniently located in Fort Lauderdale and Boca Raton, Mr. Arnesen appears in courts throughout South Florida on a daily basis. If you or a loved one has been charged with a juvenile offense in Broward County, contact Mr. Arnesen anytime at 754-581-8782 for immediate assistance. The initial consultation is always provided free of charge.
"As a retired police officer, I was trained by the State to prosecute juvenile cases and I did so for years. Now, let me use that same training and experience to fight your charges in court." Jay Arnesen, Retired Police Officer, Criminal Defense Attorney
The Juvenile Court System in South Florida
Juvenile court is very different than adult court in that the goal of the juvenile system is to rehabilitate as opposed to punish. As such, it is imperative that juvenile charges remain in juvenile court and that the charges are not waived up to adult court. There are also many potential diversionary programs that could allow these charges to be dismissed if the defendant satisfies certain requirements, such as community service, period of probation, restitution, an apology letter, etc. As a result, it is imperative that you have an experienced criminal defense lawyer to assist you throughout this process. Mr. Arnesen, a former police officer, used to arrest juveniles for these same types of charges. He knows how the system works and he knows how to best utilize his training and experience to get the best possible result in your case. Mr. Arnesen can discuss with you many possible issues involving your juvenile case, including:
Juvenile arrests
Juvenile charges
Juvenile custody and detention
Juvenile sentencing
Juvenile charged an as adult
Probationary treatment
Diversionary programs
Contact Broward County FL Criminal Defense Attorney Jay Arnesen – with Offices in Fort Lauderdale, FL
With offices in Boca Raton and Fort Lauderdale, Mr. Arnesen represents clients charged with juvenile offenses in Broward County. Contact our offices anytime at 754-581-8782 for a free consultation.