Broward County FL Expungement Lawyer
Attorney with Offices in Fort Lauderdale, Florida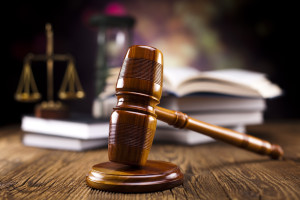 Jay Arnesen is a retired police officer who now dedicates his life to defending citizens charged with criminal and DUI offenses. If you or a loved one has a criminal charge on your record, we can help. Contact our Fort Lauderdale or Boca Raton offices anytime at 754-581-8782 for immediate assistance. Mr. Arnesen will look at your original charges, the laws governing expungements in the State of Florida, and any other surrounding circumstances to determine if you are eligible to have your record wiped clean. If so, we can file the paperwork with the court and walk you through the entire process.
"As a retired police officer, I was trained by the State to prosecute criminal cases and I did so for years. Now, let me use that same training and experience to fight your charges in court." Jay Arnesen, Retired Police Officer, Criminal Defense Attorney
Expungement: Can I have my record sealed?
If you have been convicted of a crime in Florida, there is a chance your record can be sealed after a certain amount of time has passed. This requires that you have nothing else on your record and that the crime which you were originally convicted for is eligible for expungement. The statutes and laws governing expungements are very complex. That is why it is important to contact an experienced criminal defense lawyer to assist you throughout this process. A criminal conviction on your record can negatively impact your future for a number of reasons, including employment opportunities, schooling, and whether or not you can legally own a firearm. Our criminal defense lawyers will examine your records, determine if you are eligible for an expungement, and then file all the paperwork necessary to have your record sealed.
Contact Broward County FL Expungement Lawyer Jay Arnesen for a Free Consultation
Contact our criminal defense lawyers anytime at 754-581-8782 to discuss your case. The initial consultation is always provided free of charge.