Broward County NJ DUI Lawyers
Attorney with Offices in Fort Lauderdale, Florida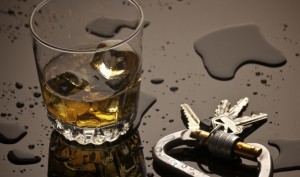 Jay Arnesen is a retired police officer who now uses his experience and advanced training to represent clients charged with drunk driving (DUI) in South Florida, including in Coral Springs, Fort Lauderdale, and Pembroke Pines. In fact, Mr. Arnesen has advanced training in DUI detection, standardized field sobriety tests, and breath testing. He also devotes his practice solely to criminal and DUI defense. If you or a loved one has been charged with an alcohol-related offense, contact our Fort Lauderdale or Boca Raton offices anytime at 754-581-8782 for immediate assistance. The initial consultation is always provided free of charge.
"As a retired police officer, I was trained by the State to prosecute DUI cases and I did so for years. Now, let me use that same training and experience to fight your charges in court." Jay Arnesen, Retired Police Officer, DUI Defense Attorney
Former Police Officer Now Available to Combat Your DUI Charges
Some of the most common DUI-related charges our attorneys combat in court include the following:
Driving under the influence (DUI)
First offense DUI
Second offense DUI
Third offense DUI
Penalties for DUI
Refusal to submit to a breath test
DUI misdemeanor conviction
DUI felony conviction
Leaving the scene of an accident
Eluding police
Contact DUI Defense Lawyer Jay Arnesen for a Free Consultation – with Offices in Fort Lauderdale, FL
Contact retired police officer Jay Arnesen for immediate assistance with your DUI charges. With offices in Fort Lauderdale and Boca Raton, he is available now at 754-581-8782 for a free consultation.