Police Seek Hollywood Robbery Suspects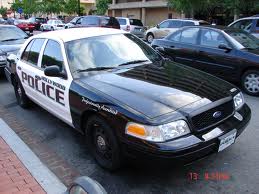 The Hollywood Police Department is searching for three men in connection to a robbery.
The robbery occurred on July 9 around 9 a.m. on Arthur Street in Hollywood. The first suspect knocked on the woman's door and allegedly forced his way into the house when she answered. The other two followed quickly after. After entering the home, police say the suspects held the woman down and proceeded to take two heavy safes and put them into the trunk of a silver getaway car, potentially a Suzuki. According to descriptions, two of the men were thin while the third was stocky. Police have asked that anyone with information related to this alleged incident contact them immediately.
In Florida, robbery can be considered either a first degree or second degree crime, depending on various circumstances including whether the defendant was armed with a weapon or deadly weapon. If a person is armed with a deadly weapon, he or she will likely be charged in the first degree in which case a conviction could result in life imprisonment. In this case, however, there have not been reports that the suspects were armed during the robbery and they are therefore likely to be charged in the second degree. A conviction for this could subject them to up to 15 years in State Prison and a fine of $10,000.
For more information on this case, access the following article: " Robbers invade Hollywood home, steal safes."