Police Searching for Man Accused of Trying to Rob Gas Station in Weston, Florida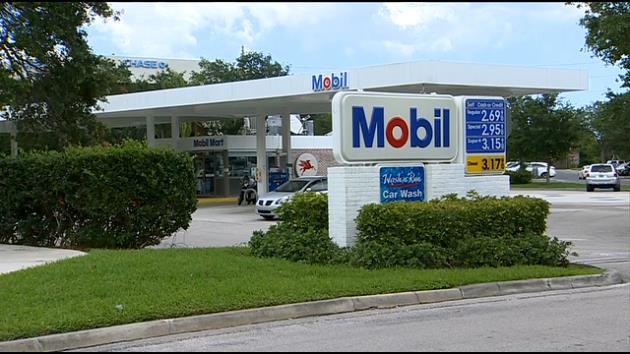 Weston FL police are searching for a man who allegedly attempted to commit a robbery at a local gas station but was foiled by a resourceful clerk.
According to law enforcement, the suspect tried to enter the Mobil gas station located on Weston Road and 6th Street in Weston, Florida. The incident occurred sometime around 3 a.m.
When the suspect approached the gas station, he was reportedly covering his face with a bandana and a hoodie. He tried to get the gas station clerk to buzz him into the store. The clerk refused to do so until the suspect removed his bandana and hoodie, so the suspect took off the accoutrements and temporarily revealed his face.
Once the suspect was inside the gas station, he covered his face again with the bandana. He approached the clerk and flashed a handgun.
The suspect allegedly ordered the clerk to hand over cash from the register. The clerk boldly refused.
Since the suspect was unable to get past an enclosure inside the store, he ended up leaving the gas station empty-handed.
According to the clerk, the suspect fled the scene in a black car that had been parked near a gas pump at the station.
Local police were called to the scene a short time later. They are actively investigating the attempted robbery. Investigators were able to obtain surveillance video footage taken from inside the store. The footage reportedly shows the suspect as he enters the gas station.
If the suspect is eventually identified and captured, he would be subject to severe criminal penalties. As set forth by Florida Statutes Section 812.13, armed robbery is classified as a first degree felony. A conviction for first degree armed robbery could result in life imprisonment.
The Broward Sheriff's Office has asked for the public's assistance in identifying the suspect. Anyone who has information about the suspect or the attempted robbery should call Broward Crime Stoppers at 954-493-TIPS.
For more information about this case, access the WSVN.com article entitled "Weston Gas Station Robbery Fail."