Police Search for Suspects in Fort Lauderdale, Bay Harbor Islands Burglaries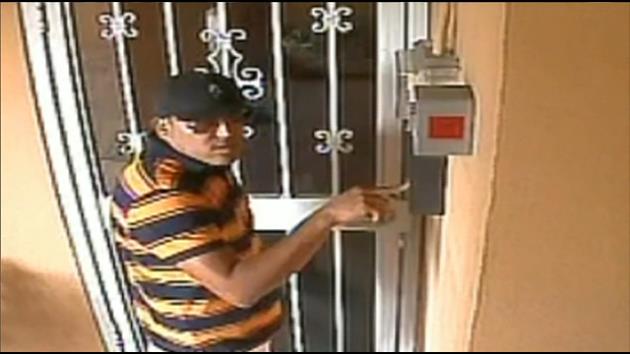 Police are searching for three men accused of committing a burglary in Fort Lauderdale, Florida.
Authorities may have caught a break in the case when they learned that the suspects allegedly committed a similar burglary in Bay Harbor Islands, FL. The Bay Harbor Islands break-in reportedly occurred just one day after the Fort Lauderdale burglary.
According to law enforcement, the property manager of the Fort Lauderdale condo building saw news footage of a break-in attempt in Bay Harbor Islands. The property manager recognized the suspects, so he gave police surveillance video footage showing three men trying to burglarize his building on Las Olas Boulevard in Fort Lauderdale.
One of the men in the video wears a striped orange shirt and tries to get a condo resident to give him access to the building. Another man wears a green cap and uses a tool to pry open a lock on the door, while a third man wears a straw hat and talks on his cell phone. After the second suspect pries open the door, all three suspects enter the building.
Fort Lauderdale police said that another surveillance video shows the same three suspects breaking into a building in Bay Harbor Islands, Florida. In both videos, the suspects are wearing similar clothes.
In both instances, the suspects were unable to get away with any stolen items. Once they were inside the buildings, the suspects got scared away and left without actually stealing anything.
The investigation remains active and ongoing, with police in both Fort Lauderdale and Bay Harbor Islands looking for the suspects.
It is believed that the three suspects have targeted a number of homes in Fort Lauderdale and Bay Harbor Islands.
For more information about these cases, access the WSVN.com article entitled "Police: 3 Men Connected to Dual-City Burglaries."