Police Search for Suspect Who Allegedly Shot Three People Outside Nightclub in Deerfield Beach, FL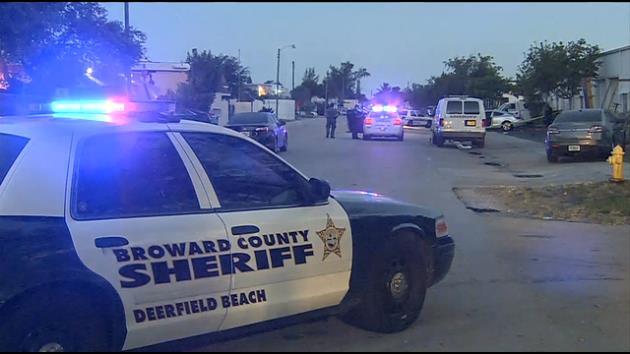 Law enforcement is searching for a suspect who injured three people during a shooting outside a nightclub in Deerfield Beach, FL.
According to the Broward Sheriff's Office, the shooting occurred shortly after 4 a.m. Two of the victims were inside a vehicle parked outside the Tropicante nightclub, which is located at 4250 North Dixie Highway in Deerfield Beach, Florida. The third victim was standing outside the club.
Afterwards, the Broward Sheriff Fire Rescue arrived at the scene and took the victims to Broward Health North in Pompano Beach, FL. The victims received medical treatment for gunshot wounds at the hospital. According to officials, the victims remained in the hospital while they recovered from their injuries.
Meanwhile, the Broward Sheriff's Office is actively investigating the shooting. Detectives questioned several people at the nightclub. Police also examined two vehicles in the parking lot; one of the cars, a Mercedes SUV, reportedly had a bullet hole in the door.
Investigators said it's possible that there may have been more than one shooter.
If police are eventually able to identify a suspect in the shooting, it is likely that serious criminal charges would follow. As set forth by Florida Statutes Section 784.21, anyone who commits an aggravated assault with a deadly weapon is subject to a mandatory minimum term of incarceration of 3 years in Florida State Prison.
Anyone with information about the shooting should contact Broward County Crime Stoppers at 954-493-TIPS. Callers can remain anonymous and may be eligible for a cash reward if their tip leads to an arrest.
To learn more about this case, check out the WSVN.com article entitled "BSO Investigating Triple Shooting in Deerfield Beach."