Police Search for Suspect Who Allegedly Shot at Hallandale Beach Convenience Store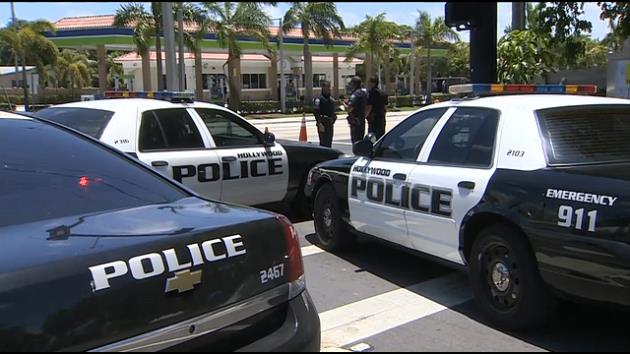 Police are looking for a person who allegedly used a gun and shot at a convenience store in Hallandale Beach, Florida.
The gunshots reportedly hit one person, sending him to the hospital with gunshot wounds.
According to authorities, the suspect committed the crime while passing by a convenience store located on Foster Road and Northwest Eighth Terrace in Hallandale Beach, FL.
It is believed that the suspect aimed the gunshots at the store. However, investigators do not yet know if the suspect was aiming at the person who was hit by the bullets.
Immediately after the shooting, the victim was transported to Memorial Regional Hospital in Hollywood FL, where he received medical treatment for his injuries. Authorities have not released any information about the victim's condition after being treated at the hospital.
Not long after police arrived at the scene of the shooting, police SWAT teams set up a perimeter. Police officers subsequently canvassed the area and tried to find the gunman; however, they were unable to locate the suspect.
If police are eventually able to identify and apprehend the suspect, he would be subject to significant criminal penalties. As set forth by Florida Statutes Section 784.21, anyone who causes bodily injury while using a deadly weapon can face third degree aggravated assault charges. Since the offense in this case involves a firearm, the offender would potentially be subject to a mandatory minimum term of incarceration of 3 years in state prison if convicted.
Police have asked for the public's help in identifying the shooter. Anyone who has information about the shooting or the suspect should contact the Broward County Crime Stoppers tip line at 954-493-TIPS.
For additional information about this case, read the WSVN.com article entitled "Police Establish Perimeter for Hallandale Beach Shooter."