Police Search for Men Accused of Robbing Hollywood Police Officer in Plantation FL Hotel Room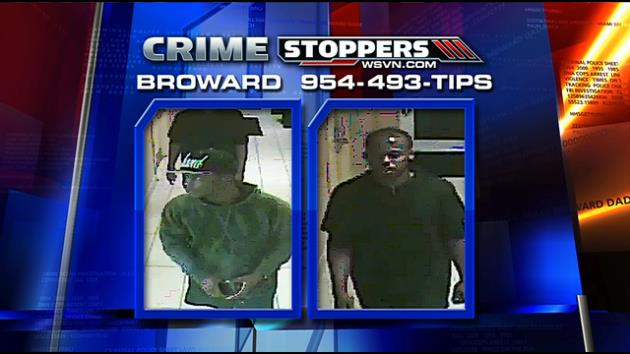 Authorities are searching for two men accused of robbing a Hollywood FL police officer and his wife at a hotel in Plantation, Florida.
The victims were staying at the Residence Inn, located at 130 North University Drive in Plantation FL, because they had recently sold their home. The couple was reportedly in the process of moving out of Florida.
The theft occurred during the early morning hours. The suspects knocked on the hotel room door, which the police officer answered because his wife had momentarily stepped outside. However, when the officer opened the door, two men attacked him.
According to law enforcement, one of the suspects was armed with a handgun. During the struggle, the suspect struck the victim in the head with the pistol.
The suspects then allegedly placed a pillowcase over the victim's head and used bed sheets to tie him up.
At that point, the suspects reportedly robbed the victim. They are said to have taken an unspecified amount of cash and personal items from the room. Additionally, the suspects reportedly stole the victim's handgun and car keys.
Plantation Florida police were called to the scene a short time later. Detectives investigated the theft and obtained surveillance camera footage from the hotel lobby. The video footage shows the suspects entering the hotel before the robbery.
Authorities are actively looking for the two suspects. Moreover, police believe that there may have been a third suspect who was involved in the theft.
If any of the suspects is eventually identified and apprehended, they would be subject to severe criminal penalties. As set forth by Florida Statutes Section 812.13, anyone who commits a robbery with a firearm or other deadly weapon can potentially be charged with a first degree felony and sentenced to life imprisonment.
Authorities have asked for assistance in tracking down the suspects. Anyone who has information about the suspects or the robbery should contact Broward County Crime Stoppers at 954-493-TIPS.
For more information about this case, access the WSVN.com article entitled "Gunmen Rob Hollywood Office at Local Hotel."