Police Search for Man Accused of Burglary, Theft at Smoke Shop in Pembroke Pines, FL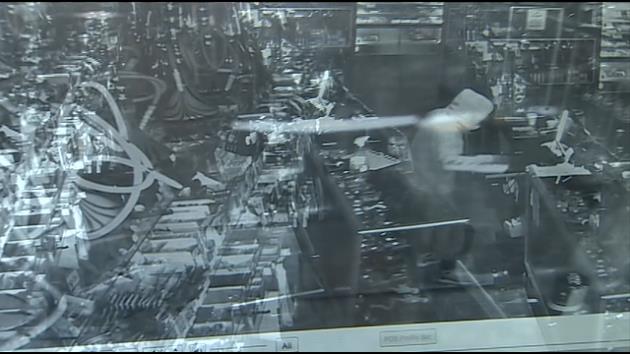 Police are searching for a suspect in the recent burglary of a business in Pembroke Pines, FL.
According to law enforcement, this is the second time in six months that the business, the All in 1 Smoke Shop, has been burglarized.
The store is located on the 1300 block of North University Drive in Pembroke Pines, Florida.
During the early morning hours, the suspect allegedly grabbed a rock and smashed his way into the store. Once inside the building, the suspect reportedly broke into several glass cases.
The suspect allegedly grabbed $200 from a store register, a few cigarettes and water pipes from the glass cases, and then ran out of the building.
The break-in and subsequent theft was reportedly captured on store surveillance cameras.
The store manager later told police that the suspect caused approximately $2,000 in damage to the store.
Police are actively investigating the incident. At this time, investigators have yet to identify a suspect in the case.
If the suspect is eventually identified and apprehended, he would face significant penalties. As set forth by Florida Statutes Section 810.2, burglary is typically classified as a third degree felony. A conviction for third degree burglary is punishable by a sentence of 5 years in Florida State Prison.
Police are asking for the public's assistance in the investigation. Anyone who has information about the burglary or the suspect pictured in the surveillance photos should call Broward County Crime Stoppers at 954-493-TIPS.
For additional information about this case, access the WSVN.com article entitled "Thief Caught on Camera Breaking into Pembroke Pines Business."