Police Looking for Suspect Accused of Stealing from Bank of America ATM in Cooper City, Florida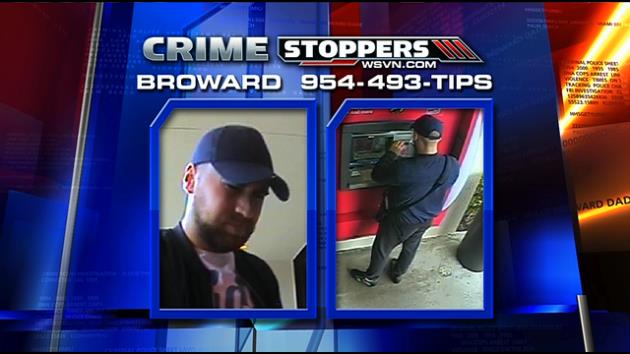 Police are searching for a man who allegedly stole money from an ATM in Cooper City, Florida.
According to the Broward Sheriff's Office, the suspect hooked up a skimming device to an ATM at the Bank of America located on South Flamingo Road and Southwest 55th Street in Cooper City, FL.
The device reportedly allowed the suspect to scan the debit card information of anyone using the walk-up ATM at the bank.
Surveillance cameras captured an image of the suspect as he attached the device to the ATM. Those images have been released to the public.
Police have also released a description of the suspect in the hopes that someone will recognize him. The suspect reportedly has a beard. At the time of the theft incident, he was wearing a t-shirt, a jacket, and a blue baseball cap.
If police are eventually able to identify and locate the suspect, he will likely face significant criminal charges for credit card theft and credit card fraud. As set forth by Florida Statutes Section 817.60, anyone who illegally takes possession of a credit card or debit card from another person can be charged with credit card theft. Depending on the circumstances, the suspect could be charged with a third degree felony.
The Broward Sheriff's Office has asked that anyone with information about the suspect or the theft please contact Broward County Crime Stoppers at 954-493-TIPS. Callers will remain anonymous and may be eligible for a cash reward.
For additional information about this case, read the WSVN.com article entitled "BSO Searching for a Cooper City ATM Crook."