Police Looking for Man Who Robbed Elderly Woman in Elevator at Lauderdale Lakes Apartment Complex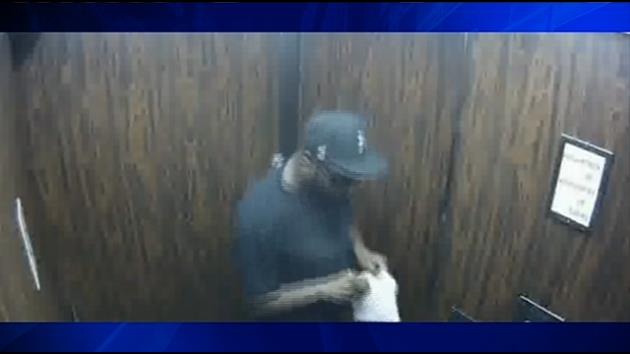 Broward County police are investigating an assault and robbery of an elderly woman at an apartment complex in Lauderdale Lakes, Florida.
According to law enforcement, the 77-year-old victim was inside the elevator of her Lauderdale Lakes apartment building. The woman was attempting to get to her residence when the suspect rushed into the elevator.
Once inside the elevator, the suspect placed his finger on his lips to instruct the woman not to make a sound. He then took out a kitchen knife and told the victim to hand over her purse.
After the suspect got the victim's purse, he turned to exit the elevator; however, the elevator door closed on his face before he could exit. The suspect then rode up the elevator with the victim.
Although the victim pleaded with the suspect to not take her cell phone, he took everything inside the purse
When the elevator reached the fourth floor, the suspect exited and fled the complex via a staircase.
Thankfully, the victim was not harmed as a result of the incident.
The scary encounter was captured on surveillance video, which police are using to try to identify the suspect. The Broward Sheriff's Office recently released a description of the suspect. He is described as a black male with a medium build. The suspect is roughly 6 feet 2 inches and has a short haircut. During the robbery, he wore dark clothes and covered his face with dark sunglasses. He also wore a dark baseball cap that had an "A" on the front.
The Broward Sheriff's Office has asked anyone with information about the suspect to please come forward. Members of the public who know the identity of the suspect should call Broward County Crime Stoppers at 954-493-TIPS.
For additional information about this case, see the WSVN.com article entitled "Video: Knife-Wielding Robber Corners Elderly Woman in Elevator."