Police Look for Suspect in Dania Beach Hit-and-Run Accident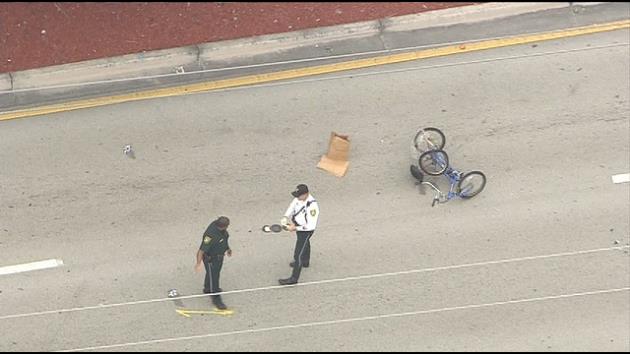 Police are searching for the suspect who allegedly caused a hit-and-run accident in Dania Beach, Florida.
According to police, the suspect was driving on Griffin Road when their vehicle struck a bicyclist. The suspect continued driving after crashing into the victim.
The victim was riding their bicycle along Griffin Road and Southwest 32nd Avenue in Dania Beach.
After the accident, the victim was quickly taken to a nearby hospital. Thankfully, the victim's injuries were not life-threatening; the victim was treated and released.
Dania Beach FL police are actively investigating the car accident. After speaking with witnesses, investigators determined that the vehicle involved in the accident was probably a van. It is believed that the van was either red or maroon.
If a suspect is eventually identified in the case, they could be subject to significant penalties. Depending upon the results of the police investigation, the suspect could potentially be charged with reckless driving and leaving the scene of an accident.
Police have asked for the public's assistance in identifying the individual responsible for the hit-and-run accident. Anyone with information on the accident is asked to contact the Broward County Crime Stoppers anonymous tip line at 954-493-TIPS.
For more information about this case, read the WSVN.com article entitled "Police Search for Hit-and-Run Driver in Dania Beach."