Deerfield Beach Woman Facing Aggravated Battery Charges After Car Crash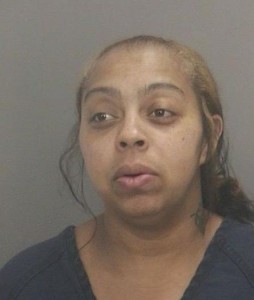 A woman from Deerfield Beach is now facing charges for aggravated battery and burglary, among other offenses, after she allegedly crashed into another vehicle and then assaulted the other driver with baseball bat.
According to authorities from the Broward County Sheriff's Office, 40-year-old Marisol Echevarria Hiott of Deerfield Beach is accused of intentionally rear-ending another vehicle with her 2012 Dodge minivan at approximately 9:30 p.m. on Sunday, August 24th. The driver of the other vehicle, 46-year-old Pompano Beach resident Librada Garcia, was reportedly assaulted by Hiott following the accident.
Per reports, Hiott blocked Garcia's path using her minivan to prevent Garcia from driving away. She then allegedly broke the driver's side window of Garcia's vehicle with a baseball bat and kicked the door, leaving a dent with her shoe print. Hiott is accused of entering the vehicle,at which time she is said to have hit and scratched Garcia using her hands and the bat. Law enforcement officials have not indicated the cause of the alleged incident.
Hiott is now facing charges for aggravated battery, burglary, and leaving the scene of a crash. She is currently being held without bond and will be facing serious penalties if she is convicted of these crimes. For instance, aggravated battery, governed by Florida Statute 784.045, is typically graded as a second degree felony and is punishable by up to 15 years in prison. The burglary charges, which are codified in Florida Statutes Section 810.2, are also deemed felony-level offenses in Florida, the degree of which are contingent upon the circumstances of the specific case.
For more information pertaining to this case, access the following article entitled: Woman accused of wielding baseball bat after Deerfield Beach crash