Man Who Told Hollywood Police That He Assaulted Family Was Apparently Lying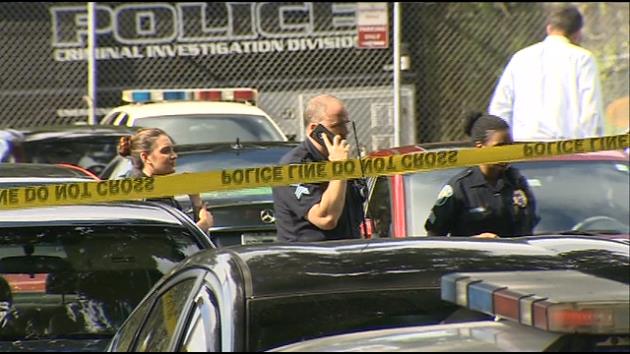 Hollywood Florida police recently determined that a man who showed up at police headquarters claiming to have harmed his family was not telling the truth.
According to law enforcement, the 38-year-old suspect drove a white Subaru sedan to the Hollywood Police Department station.
During the early morning hours, around 8:30 a.m., police got a call from the suspect. He reportedly told police that he had sustained a stab wound to the chest during an altercation with his family. The suspect also allegedly told police that he had harmed his family.
Hollywood police took the suspect's claims very seriously, so they immediately cordoned off the police department parking lot and closed it to members of the public.
Police then found the suspect sitting in a vehicle with out-of-state tags in the East parking lot of the police station. The suspect was suffering from a knife wound to his chest.
The suspect was taken to Memorial Regional Hospital in Hollywood, FL. He received medical treatment for his injuries and was later listed in stable condition.
Meanwhile, Hollywood police officers contacted the suspect's family members, both in Florida and outside the state, to determine the veracity of his claims.
According to Hollywood police, all of the suspect's family members are safe and sound. At this point, investigators believe that the suspect's claims were unfounded.
If the suspect had physically harmed anyone, he would be subject to serious criminal charges for aggravated assault. As set forth by Florida Statutes Section 784.021, anyone who commits an aggravated assault or attack with a deadly weapon such as a knife or firearm can be charged with a third degree felony. A conviction for third degree aggravated assault could lead to a sentence of 3-5 years in Florida State Prison.
For further information about this case, access the WSVN.com article entitled "Police: Stabbed Man's Claim That He Hurt Family Apparently Unfounded."