Man Charged with Robbery of Plastic Container Containing Money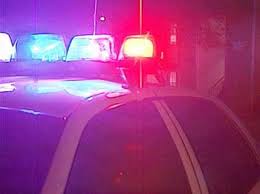 A man from Hollywood was arrested and charged with robbery over the weekend.
The incident occurred on Saturday on S. State Road 7 in Davie when the man, Johan Manuel Hernandez-Polanco, allegedly grabbed the container containing $25 from the person collecting the money and ran off with it. The collector then chased Polanco on Southwest 45th Street and called the police. Shortly after responding, the police were able to capture Polanco who claimed he needed the money to eat. He was then arrested and currently being held in the Broward Main Jail.
Polanco was charged with robbery as a result of the incident. In this case, the defendant's actions might qualify as robbery by sudden snatching which occurs when there is a taking of money or other property from the victim's person, with intent to permanently or temporarily deprive the victim or the owner of the money or other property, when, in the course of the taking, the victim was or became aware of the taking. This is a third degree crime in Florida if no firearm or deadly weapon is involved meaning a conviction can result in up to 5 years in prison, 5 years of probation and a maximum fine of $5,000.
For more information relating to this case, please access the following article entitled, "Man charged with stealing container full of donations for Homeless Voice."