Man Arrested for Sexual Assault of Teen from 30 Years Ago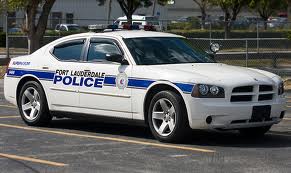 A man has been arrested in connection to an alleged rape that took place around 30 years ago.
The incident occurred in 1985 when the 16 year old victim was walking in Fort Lauderdale with another boy around 11 p.m. when a van pulled up next to them. Two men exited the vehicle and drug the victim into the van by her hair. Her body was found bloody and beaten the next day near where she was taken. The victim reported then she was sexually assaulted a number of times that night both in the van and in a hotel room. After being found, she was  treated at the hospital and DNA evidence was taken to try to find the attacker. No arrest was ever made.
The victim recently asked the police if they could look into the case once again since her daughter had just turned 16. She went through the events of the night again with police and was shown photographs of potential suspects. She recognized one of the photographs and claims she was 80 percent sure he was the attacker. After investigating, the police found the man, Dobie Hunter. He has several previous convictions including gun charges, and other sexual assault related charges. Hunter has been charged with sexual assault with a weapon and sexual battery on a victim over 12 years of age. Normally, a conviction for sexual battery on a victim over 12 years of age results in 15 years in prison. However, if a weapon is involved, as there allegedly was in this case, the sentence can be increased to life in prison.
For more information on this case, access the following article entitled "Arrest made in teen's rape, nearly 30 years ago."