Man Allegedly Shot and Killed Son in Hollywood, FL, Charged with Second Degree Murder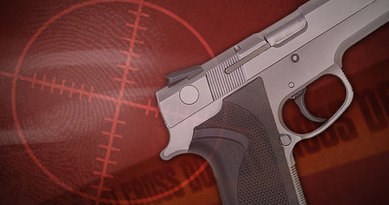 Police recently arrested a man who allegedly shot his son, fatally, during a heated argument in Hollywood, Florida.
According to authorities, the shooting incident occurred during the early morning hours as the 53-year-old suspect and his son were involved in a verbal dispute.
The victim's girlfriend was reportedly present during the argument. When police interviewed her later, she said that she did not know what the two were arguing about because they were speaking Spanish, not English, during the altercation.
Also present at the scene was the suspect's wife. She reportedly attempted to separate the suspect and the victim during the argument.
According to an arrest report, the suspect grabbed a handgun as the verbal altercation escalated and became physical.
The victim reportedly said to the suspect, "You're really going to shoot me?"
The suspect later told investigators that the shooting was accidental. The suspect was reportedly upset because his son was drunk. According to the suspect, his son was acting disrespectfully toward his girlfriend.
The suspect was eventually arrested and charged with second degree murder.
After being placed under arrest, the suspect was being held in jail without bond.
For further information about this case, go to the WSVN.com article entitled "Man Accused of Killing Son during Argument in Hollywood."