Man Accused of Eluding Police Crashes Van in Lauderdale Lakes, FL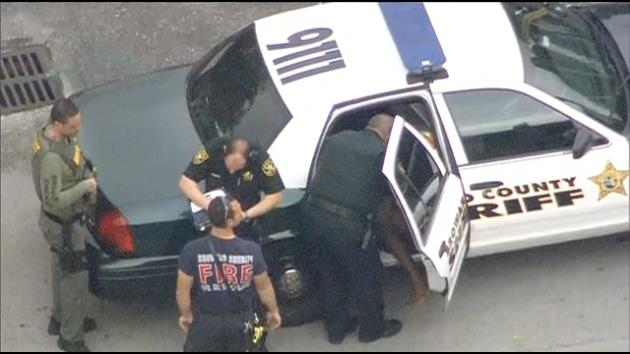 Police arrested a man who allegedly crashed a van while fleeing police and then made threats at an assisted living facility in Lauderill, Florida.
The suspect allegedly drove a van and led police on a car chase through Lauderdale Lakes, FL. The chase ended when the suspect crashed the vehicle and then fled the scene on foot. Thankfully, no one was injured during the car chase.
Deputies with the Broward County Sheriff's Office searched for the suspect in the area of Oakland Park Boulevard and Northwest 33rd Avenue in Lauderill. During the search, police blocked off parts of the streets.
The suspect allegedly fled into an assisted living facility. The suspect then accessed a roof in the back of the building. According to police, the suspect tried to hide under tree branches located on the building's roof. This apparently lasted for quite some time.
A helicopter crew with the Broward County Sheriff's Office eventually noticed the suspect on the roof. Additional police forces, including K-9 deputies, then arrived at the scene and took the suspect into custody.
While the suspect was on the roof, he apparently made threats.
The suspect faces a number of criminal charges. He is likely to be charged with making terrorist threats and eluding police.
For more information about this case, see the WSVN.com article entitled "Man Accused of Making Threats Causes Wreck While Fleeing BSO."