Harsher Penalties for Sex Offenders On the Horizon in Florida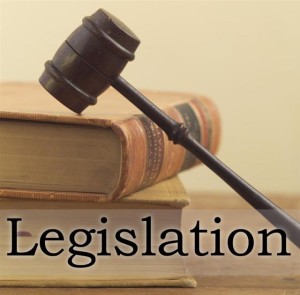 After unanimous votes of approval in both the Florida Senate and House of Representatives, Governor Rick Scott signed Bill SB 526 into law on April 1, 2014. This new legislation, soon to take effect on October 1st, mandates substantially harsher punishments for convicted sex offenders in Florida.
As a result of SB 526, defendants charged with certain sex crimes may face any number of additional penalties, including: increases in the duration of mandatory-minimum sentences, enhancements to maximum penalties, and ineligibility for gain time. Gain time typically involves a reduction in a prisoner's sentence, achievable through satisfactory behavior, participation in productive activities, and/or performance of outstanding deeds or services during one's time incarcerated.
Overall, this bill implements a lengthy list of alterations to existing law, addressing elements such as: the prosecution of sex crime cases, certain charges classified under the categories of "sexual battery" and "lewdness," as well as the terms of community supervision for convicted sex offenders.
Some of the specific stipulations SB 526 include:
Community supervision (for life in some cases) for sex offenders who do not receive the maximum prison sentence
The abolition of time limitations for the prosecution of lewd battery and lewd molestation offenses, which are enumerated under charges for "unlawful sexual activity with minors"
Increases in the degree of felony charges (and associated lengths of prison sentences) for certain sexual offenses involving sexual battery, lewd battery, and lewd molestation when any of the offenses are committed by an adult upon a minor or involve a second or subsequent sexual offense
Doubling the mandatory-minimum sentence for defendants deemed "dangerous sexual offenders" from between 25 years and life to between 50 years and life in prison
Prohibiting incentive gain-time for those convicted of certain sexual offenses
Allowing the court to require a paroled or supervised sex offender to undergo a psychological evaluation to determine whether sex offender treatment is necessary (to be paid for by the individual)
Clearly, Florida legislators sought to significantly impact the outcome of sex crime cases resulting in convictions, which will spell serious negative consequences for those found guilty of these offenses in Florida.
For additional information pertaining to Bill SB 526, access the following link: http://www.flsenate.gov/Session/Bill/2014/0526