Fort Lauderdale Man Facing Charges for Sexual Battery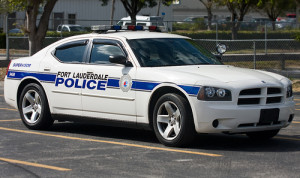 Authorities recently charged a Fort Lauderdale man with sexual battery for allegedly sexually assaulting a mentally disabled girl.
According to investigators, 27-year-old Fort Lauderdale resident Malcolm Jamaal Butler is accused of luring a young girl into a bathroom at the Nine Muses Art Center in Lauderhill, at which time he fondled and performed a sex act on her. Butler allegedly forced the victim to engage in sexual intercourse with him shortly thereafter behind a dumpster located nearby.
When questioned by police, Butler claimed that although he knew the girl was mentally challenged, she consented to having intercourse with him. He was subsequently charged with sexual battery. However, a judge decided to reduce Butler's initial bond to $6,000 due to his lack of a criminal record and the ambiguities regarding the alleged victim's mental health. The judge also ordered Butler to have no contact with the girl, nor is he permitted to access the art center.
Butler could be facing serious penalties if he is ultimately convicted of the aforementioned charges. Sexual battery, as put forth by Florida Statute 794.011, is considered an extremely egregious crime in the State of Florida. In fact, in certain extreme cases, defendants can be sentenced to the death penalty if convicted. According to this statute, if the alleged victim in this case was under 12 years of age, Butler will be facing a fine and a prison sentence of at least 25 years before becoming eligible for parole.
On the other hand, if the girl was over 12 years of age and the court determines that she was physically unable to resist the attack or mentally disabled, or that Butler used threat of force, violence, or drugs to force her to engage in sexual activity with him, he will be facing a fine and up to 30 years in prison upon conviction.
For more information pertaining to this case, access the article entitled: Lauderdale man accused of sexually battering girl