Florida Police Searching for Two Men Accused of Robbing Stores in Hollywood, Davie, and Hallandale Beach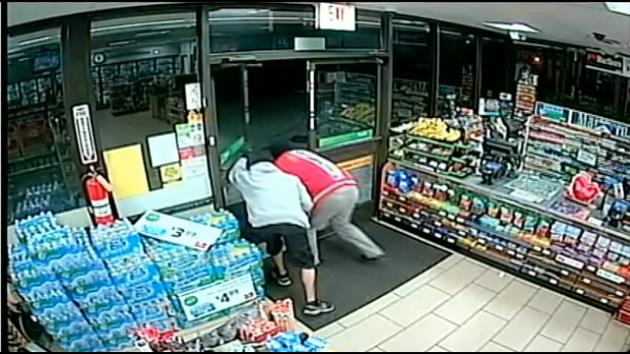 Police are searching for two men accused of committing a number of robberies throughout Broward County, Florida.
According to law enforcement, the two suspects struck several businesses in Hollywood, Davie, and Hallandale Beach. The stores that were robbed include a 7-Eleven, a Metro PCS, and two different Subway sandwich shops.
According to a store employee who was present for one of the robberies, one of the suspects wore a red jacket that had the word "London" printed in large letters across the back.
Additionally, another employee reportedly managed to rip off a ski mask that was worn by one of the suspects during the theft.
Florida police have been searching for the suspects for a while. Now investigators might have finally caught a break in the case that could help them track down the offenders. Authorities said that surveillance video footage from the latest robbery shows the two suspects wearing ski masks and committing the theft offense.
If police are eventually able to identify and locate the suspects, it is likely that the two men would face serious criminal charges. As set forth by Florida Statutes Section 812.13, robbery may be classified as a second degree criminal offense. A conviction on second degree robbery charges could result in a maximum sentence of 15 years in Florida State Prison.
Anyone who has information about the suspects or the robberies is asked to contact Broward County Crime Stoppers at 954-493-TIPS. Tips can be left anonymously and may result in a reward for the caller.
For further information about this case, view the WSVN.com article entitled "Broward Police Look for Duo of Repeat Robbers."