Father Brings Two Sons on a Burglary, Charged with Grand Theft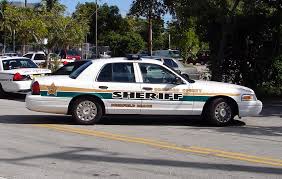 A man from Deerfield Beach has been arrested for stealing appliances from houses.
The man, A.J. Bryant, was arrested after bringing his two sons, ages 3 and 12, and two other teenagers on the burglaries. A witness in Deerfield Beach noticed Bryant and the two teenagers allegedly taking kitchen appliances including stoves, a refrigerator, and a dishwasher from an empty house on Northeast 51st Court. After driving away with these items, the group allegedly returned again to the house next door. The witness claims that he or she heard glass break after one of the teenagers went to the back of the house.The suspects were then seen taking items out of that house as well. The police responded after they received the reports and arrested the group shortly after when police discovered Bryant's children were with him although they did not participate in the crimes. They also discovered one of the teenagers was already on probation prior to the incident.
After the arrest, Bryant was charged with burglary and grand theft. Grand theft in Florida can be a first, second, or third degree felony depending on the value of the property that was stolen. In all likelihood, Bryant will be charged in either the second or third degree since for first degree the value must be over $100,000. If charged and convicted in the second degree, he could face a prison sentence of up to 15 years as well as 15 years of probation and a fine of up to $10,000. If he is found guilty in the third degree, he could face a prison sentence of 5 years. The burglary charge could also be second degree in this case since he entered an unoccupied dwelling.
For more information on this case, access the following article entitled "Dad took sons, 3 and 12, on burglary job, cops say."