Coral Springs Man Allegedly Beats Woman, Charged with Battery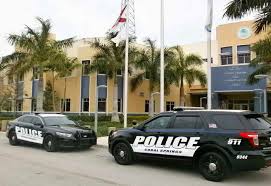 A man from Coral Springs has been arrested after allegedly beating a woman and threatening her kids.
The incident took place over the weekend when the man, Pablo Lopez, became angry because of a text sent from the woman to another man. He then allegedly proceeded to punch and kick the victim several times during the beating. At various points during the attack, which lasted for about an hour and a half, Lopez also reportedly tried to strangle her and held her down while he took pictures. At one point, she also felt what she thought was a knife on her throat which Lopez threatened to use. Throughout the attack, he also allegedly threatened to kill the victims children if she attempted to flee. The victim suffered a head injury, several bruises, and a broken nose as a result of the beating.
After being arrested, Lopez was charged with battery, aggravated assault and false imprisonment. Both battery and aggravated assault are third degree crimes in Florida. In the case of aggravated assault, a conviction normally results in a prison term of up to 5 years. However, since a deadly weapon was involved in this case, a conviction will still result in a maximum of 5 years in prison, but there is also a mandatory minimum of 3 years that Lopez would have to serve. A conviction for battery could add 5 more years onto this sentence depending on how Lopez would be sentenced if convicted.
To learn more about this case, please access the Sun Sentinel article entitled "Coral Springs man charged in brutal beating."