Armed Robbery in Hollywood FL Thwarted by Pizza Deliveryman, One Suspect Killed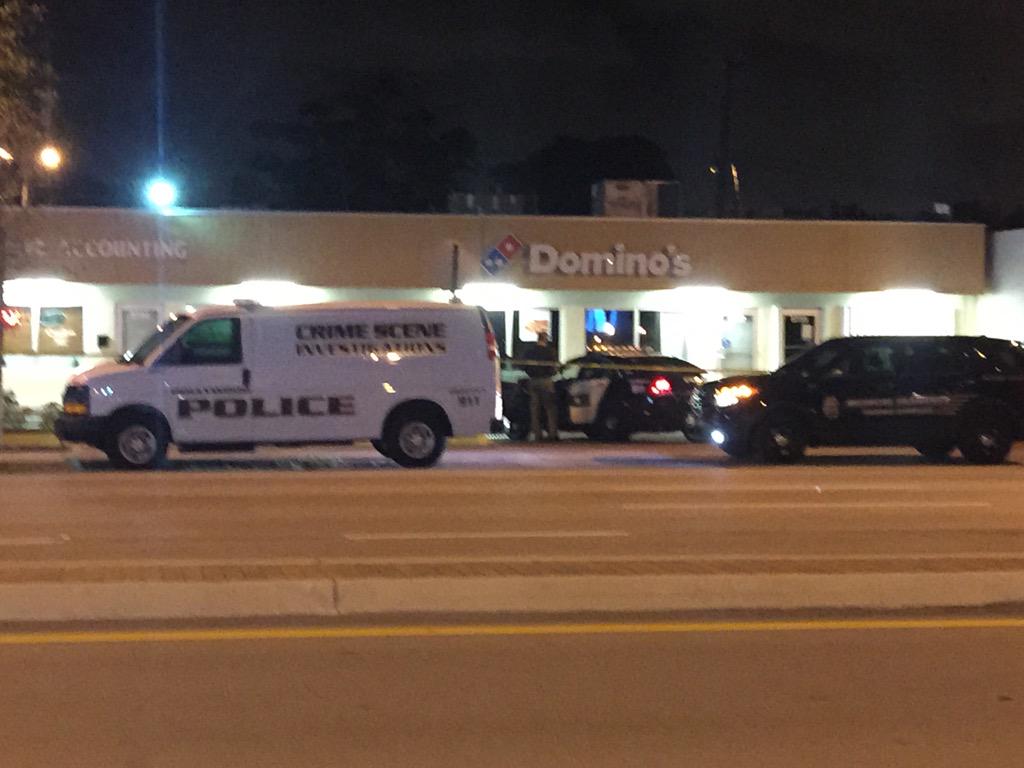 A pizza delivery driver recently stopped an armed robber in Hollywood Florida by shooting and killing a suspect.
According to authorities, the theft incident happened outside a Domino's pizza store located on the 5700 block of Hollywood Boulevard in Hollywood, FL. Two masked men reportedly walked up to the pizza delivery driver as he left the pizza shop and got into his delivery vehicle.
The suspects allegedly used handguns during the theft incident. When the victim saw the suspects armed with weapons, he pulled out his own handgun and fired gunshots at one of the suspects.
The victim reportedly fired six shots in self-defense. Several of the gunshots reportedly went through the pizza delivery vehicle. A few bullets also struck a nearby building.
Thankfully, the pizza deliveryman did not suffer any injuries as a result of the dangerous robbery attempt.
After the shooting incident, the other robber fled the scene on foot. Hollywood FL police officers later canvassed the area for the suspect, but they could not find him.
The Hollywood Police Department is currently investigating the armed robbery attempt. Although police officers have identified the suspect who was shot and killed, they have not yet identified the other suspect in the robbery.
Law enforcement has asked for the public's help in identifying the other alleged robber. Anyone who has information about the suspect or his location should call Broward County Crime Stoppers at 954-493-TIPS.
For further information about this case, access the WSVN.com article entitled "Police: Pizza Deliveryman Kills Alleged Robber in Hollywood, 1 at Large."