14-Year-Old Charged with Manslaughter, Accused of Killing Friend in Cooper City, FL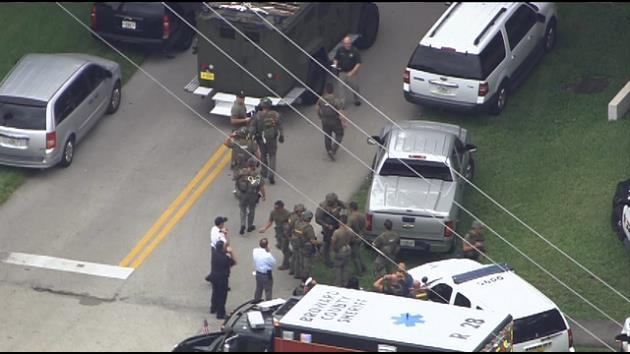 Police recently arrested a teenager who allegedly shot and killed his friend in Cooper City, Florida.
According to authorities, the fatal shooting occurred in the garage of a house at 10000 N.W. 41st Street in Cooper City, FL. The shooting happened in the afternoon around 3 p.m.
The Broward Sheriff's Office received a report of the shooting and dispatched deputies to the scene. Police officers reportedly found the victim, who was already deceased by the time they arrived at the residence. There were two other juveniles at the scene.
During the subsequent investigation, deputies shut down nearby streets. Additionally, SWAT teams conducted an active search for a possible shooter on the loose.
Meanwhile, investigators questioned the juveniles who were at the scene when the shooting occurred. Police also questioned the minors' parents. Authorities reportedly learned that the suspect and the victim were friends.
The Broward Sheriff's Office later identified the 14-year-old suspect, one of the kids at the scene, as the likely culprit in the fatal shooting. He was placed under arrest and charged with manslaughter with a firearm.
For more information about this case, read the WSVN.com article entitled "Teen Arrested, Charged in Fatal Shooting of Friend in Cooper City."