Fort Lauderdale FL Criminal Lawyers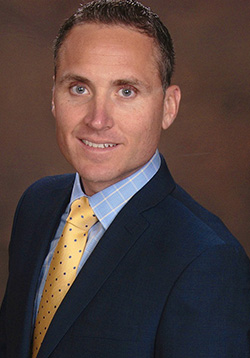 The criminal lawyers at the Arnesen Law, P.A. are dedicated to defending citizens charged with criminal and traffic (DUI) offenses in Broward County, Florida. In fact, Jay Arnesen has offices in both Fort Lauderdale and Boca Raton and appears in courts throughout South Florida on a daily basis. Mr. Arnesen, a retired police officer, used to help the State prosecute criminal cases. He was trained alongside FBI, DEA, and US Customs agents. Now, he uses his training and experience to defend clients charged with criminal offenses. Contact our offices anytime at 754-581-8782 for a free initial consultation.
"I trained alongside the FBI, DEA, NYPD, and US Customs and learned how to prosecute these cases for the State. Now, let me use that same training and experience to defend you in court." Jay Arnesen, Criminal Defense and DUI Attorney
Jay Arnesen: Retired Police Officer Turned Defense Attorney, Protect Your Rights
In his fifth year of service as a police officer, at the age of 26, Mr. Arnesen was involved in a serious motor vehicle accident that almost claimed his life while responding to a 911 call. As a result of the accident, he received over 400 stitches to his face and head, tore a tendon in his left hand, broke a vertebrae in his lower back, and sustained partial vision loss in his left eye. After months of rehabilitation and follow-up surgery, Mr. Arnesen recovered from his injuries but sadly had to take an early retirement from the police department. However, early retirement allowed Mr. Arnesen to pursue his lifelong goal of becoming a criminal defense attorney.
Since then, Mr. Arnesen has spent his life dedicating his time to citizens who have been charged with criminal or DUI offenses. His credentials include the following:
Super Lawyers, Rising Star: 2012, 2013, 2014
Top-40 "Under 40" Criminal Defense Lawyers by the American Society of Legal Advocates, 2014
Avvo Rating, Superb: 10.0 rated by clients
Successfully handled thousands of criminal cases in court
Advanced law enforcement and drug training, including use of force, DUI detection, field sobriety, and breath test operation
Contact Fort Lauderdale FL Criminal Defense Lawyer Jay Arnesen for Immediate Assistance
With offices conveniently located in Fort Lauderdale and Boca Raton, Mr. Arnesen is available at 754-581-8782 for immediate assistance. The initial consultation is always provided free of charge.